We will set up a fully dedicated dashboard where you can view and control all your social media accounts from a single location. If you do not have a social account, we will help you get started (this is our complimentary offer). You will connect social accounts to this dashboard. To see how this works, contact us for a demo account.

Next, we will request you to complete our "Business Profiler" questions. Here, you can tell us about your business and the type of content that you would like us to post. We encourage you to upload any articles, logos, images, etc that you would like to be integrated into this campaign.

Our task starts here. We will create the content 7 days in advance. You can preview the content in your dashboard area before it goes live. This is when you can edit the content or even add your own content to the schedule.

It will take about 3 weeks for us to get everything set up. You will only need to pay the monthly subscription fees once everything set up.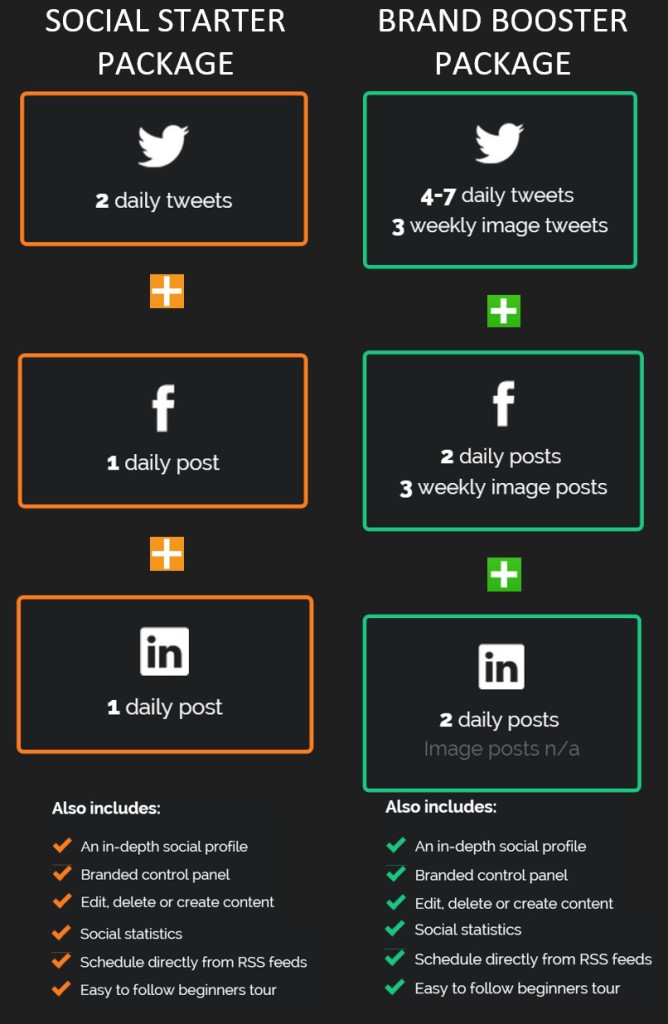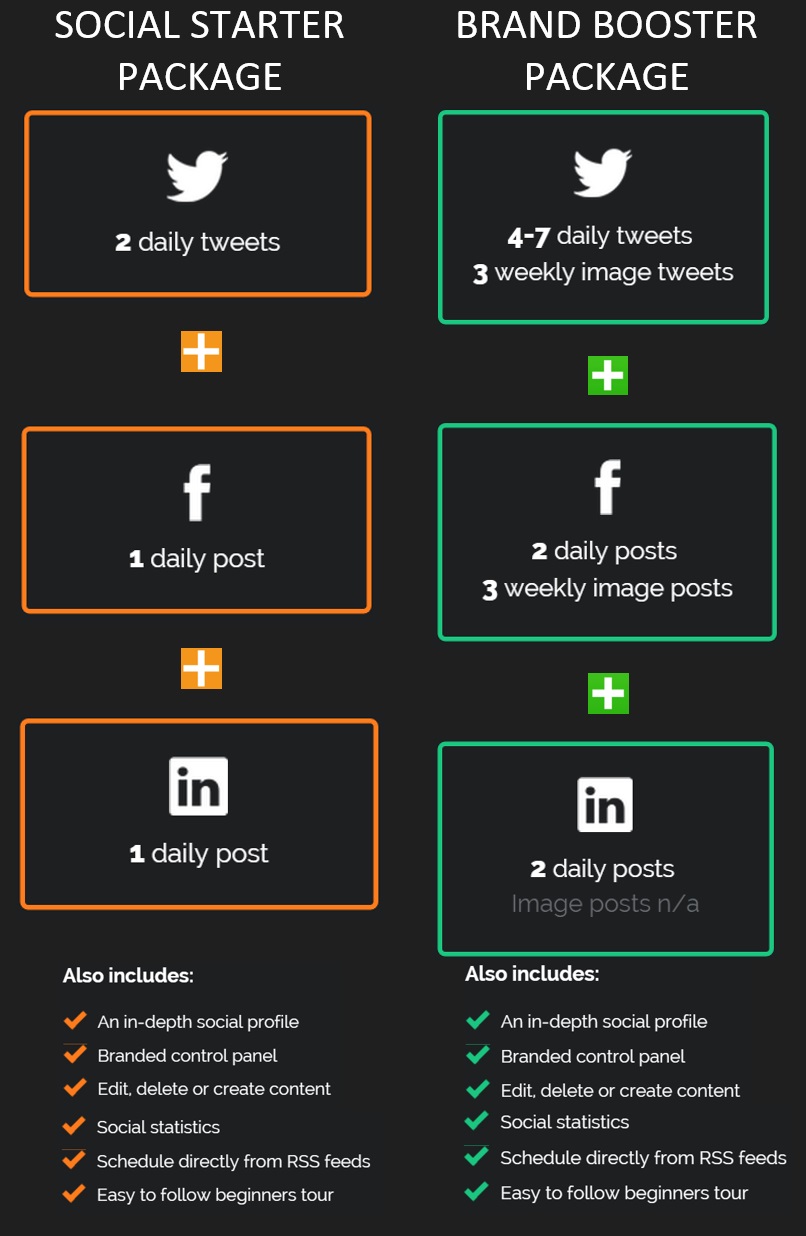 WHAT IS NOT INCLUDED
We cannot make posts or tweets about current news or immediate events (like quick sales and promotions). This is because we schedule the content at least 7 days in advance. However, you could easily post or tweet these type of posts or tweets manually from the dashboard.

This is strictly a posting service. As such, we do not interact with your social followers, by replying to comments answering questions etc.

We will not tweak any stock images to match your brand.
WHAT IS INCLUDED
Content will be scheduled 5 days a week. Unless you inform us otherwise, it will be scheduled from Monday to Friday.

Types of content we schedule include core sales message about your business, testimonials, industry related news, engaging trivia, links to your video channel, url back to your website to drive traffic, relevant hashtags to encourage new followers, promotion of specific products as directed by you, hints, facts, awards that you received, and many more.

The tone of the content will be aimed at your target audience.
Email us at  social@zenseomalaysia.com   for specific payment plans.
PAYMENT TERMS
All price in USD unless otherwise stated. This is because we have international client base. Paypal can automatically convert it to RM or any currency rate.

The one-time setup fee is non-refundable

You can cancel anytime but a 1-month notice is required. This is because the content is scheduled in advance.